SRSLY. And you can watch it on ESPN3 if you're a cord-cutter: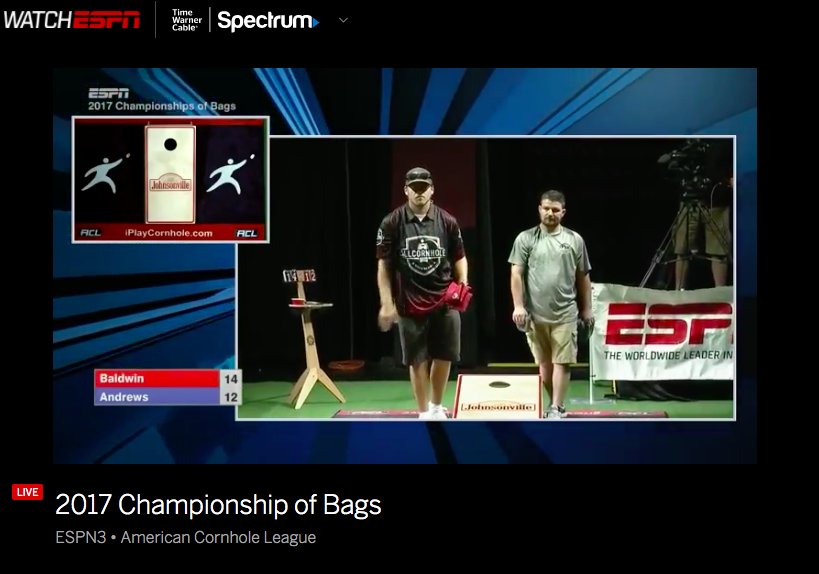 I have so many questions. To start:
How does one get into competitive Cornhole?
How does one become a Cornhole commentator?
What kind of money is in this?
How much did ESPN pay for it?
How badly does it beat Undisputed in the ratings?
Where is all the beer?
What about tunes?
Why isn't there a dog chasing the bags from end to end?