Our new basketball poster, aka the most adorable thing in all of collegiate athletics, has some KSTATEO in it. Not gonna lie. Probably could have used a black background and fewer army patches on the jerseys. But its still AMAZING.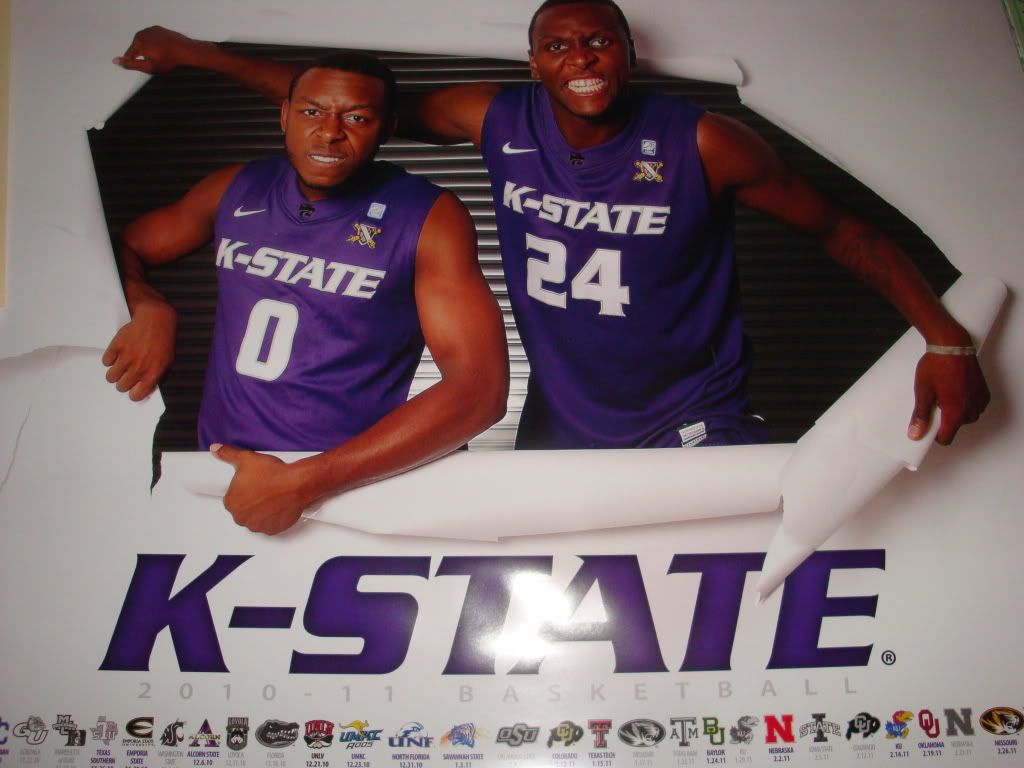 It's like "Mr. Pullen, tear down this wall amirite! Since you're all a bunch of ag school hicks who don't know your ass from a hole in the ground, let me explain the metaphor to you: KU is a bunch of commies because you've acted as a wall to this fantastic conference, like Soviet Russia. And I know something there is that doesn't love a wall...AMERICA. Us tearing through the wall also represents our triumphant preseason media blitz across this country where all sorts of national famous types have recognized our adeptness at NCAA Division 1 College Basketball while your own media folks are like KU? More like Garbage U LOL
http://www.wavingthewheat.com/index.php?topic=1621.0
So there's your metaphor explanation, you uneducated luddites. Oh, and yall might wanna check and see how Self's doing. I think some EMAW spies made it into some very sensitive places last year, starting around, oh, maybe the 2nd round of the NCAA's?
(photograph of journalistic excellence provided by chum1 of CATLAB fame)
btw, when are you guys gonna get FHD over here? i'm not nearly as good at graphs and stuff as him